Web Programming Courses

"Web Programming is a challenging and rewarding career!  Front-end skills, such as HTML, CSS, and JavaScript are being used in all industries now, and many companies expect their employees to have some knowledge of this technology. This will only increase exponentially going forward."
                                                                                                                                 Judy Cannon

Web Architect/Instructor
30+ Computer Science and programming courses covering all of the latest technologies, like Javascript, PHP/MySQL, E-Commerce, Software Engineering principles, Software Version Control and more...
Welcome to the Web Technology Institute. You'll find programs and individual courses here that will take you from complete novice to Web Developer in no time. I start my students with an Introduction to Programming course that gives you the fundamentals of programming, to get you started on your journey. From there you'll delve into mark-up languages, like HTML5 and CSS3 before continuing on to more complex programming languages.
StackOverflow Insights: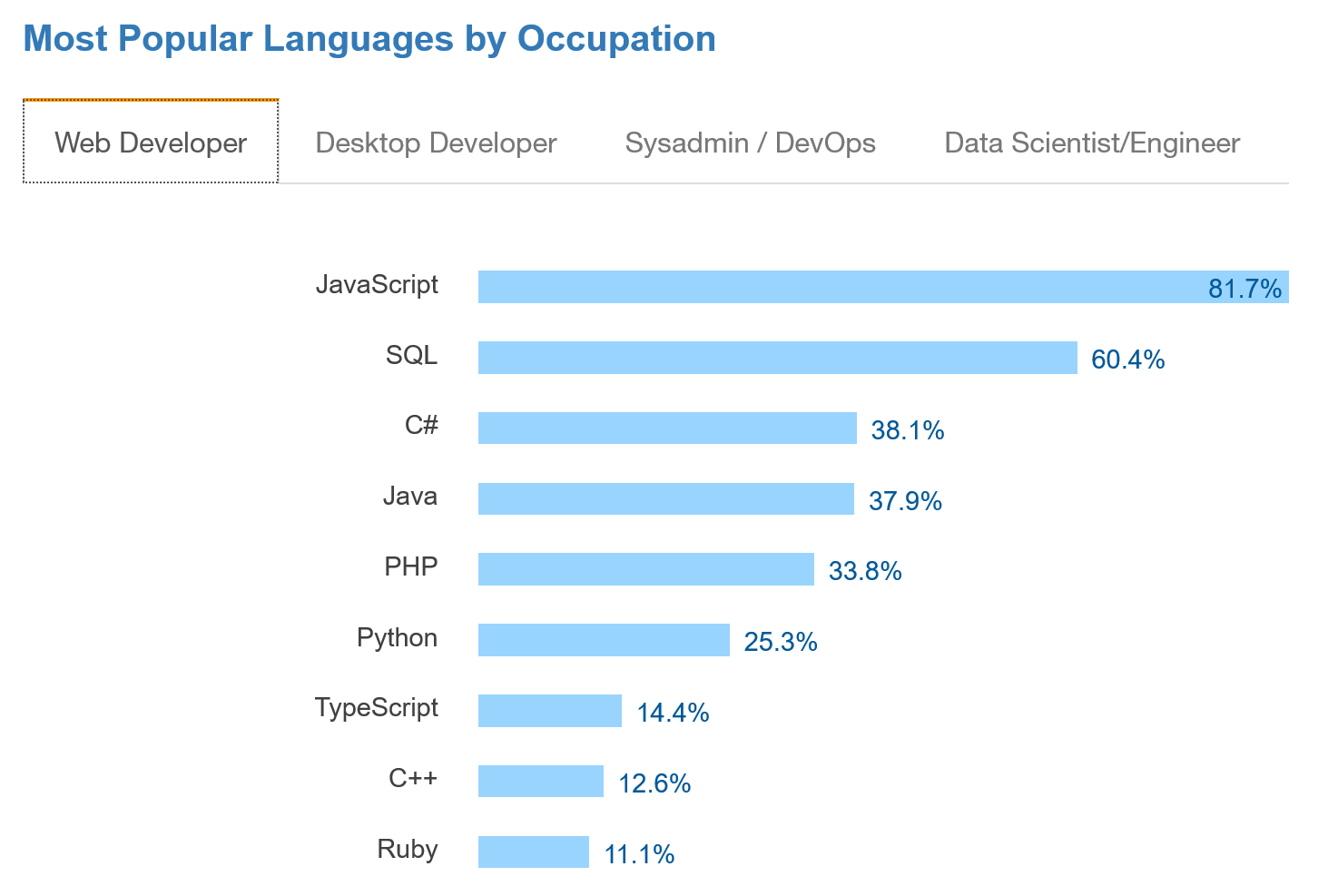 JavaScript and SQL are the most popular languages across web developers, desktop developers, sysadmins/DevOps, and data scientists.
The Frontend Web Developer Program includes the following courses:
Courses:
Introduction to Programming
Introduction to Software Version Control
Intro HTML and CSS
Intermediate HTML and CSS
Advanced HTML and CSS
Javascript Programming
Responsive Web Design and Cross-Browser Compatibility
Length:  4 - 6 months

Price: $498
How does the program work, and what is included?
Courses are run on the Moodle Learning Management system. Moodle provides a comprehensive learning environment that includes features such as student chat rooms, progress tracking, student question and answer forums and much more.
Each course has a dedicated instructor who monitors the class, grades assignments, views website development, performs code reviews, and answers questions via the class forum. Although the classes are self-paced, and students can work at their own pace, they still have a dedicated instructor standing by to offer assistance.

Each course has several graded assignments, as well as a final project, which lets students put what they have learned to use. Students build websites and applications of increasing complexity throughout the program.
We don't overwhelm our students - each course is available as the student passes the prerequisite, so they can concentrate on one course at a time. We generally expect students to be able to complete each course in 4 weeks, but students are free to stay with a course as long as needed. At the end of the program a student can receive an extension to the 6 month time frame if needed. We stay flexible to work with different learning styles and lack of prior experience.
Our Program is Unique
Unlike other programs, this is not a BOOTCAMP, where we rush through all the content regardless of the students prior computer experience, and then blame the student if he or she cannot keep up! We understand that learning to code is not an easy process for most people, and our program is not geared for students who already have a Bachelor's Degree in Computer Science.

Our program is also not completely video based, like courses you would see on other online education platforms. Why? Because most video based courses have students sit back and watch someone else write code, which is NOT the same as diving in and writing your own code. It is way too easy for students to just watch the videos without really learning how to solve problems on their own. We use videos where needed, to complement the content.
How to get started

Register for a free account here in Moodle, then click on the program or course name and pay via Paypal. You will gain access to your course within 24 hours.
Skip available courses
Skip site news
Site news
Stanford University is switching its introductory programming classes from Java to JavaScript due to industry demands and student feedback.
Students,

Welcome! My September classes run from 9/2/2014 to 9/23/2014. My classes are self-paced, and you can hand in assignments as you work on them. All assignments are due by 6pm on the last day of class.

Please ask all questions in the class forum, and try to help other students out as much as possible. Your grade is based on points received from graded assignments and/or exams.

I answer forum questions during my office hours, Monday to Friday from 8am to 1pm.

Enjoy your class!

Judy

Skip Login
Skip Navigation
Skip Calendar
| Mon | Tue | Wed | Thu | Fri | Sat | Sun |
| --- | --- | --- | --- | --- | --- | --- |
| | | | | | 1 | 2 |
| 3 | 4 | Today Wednesday, 5 August 5 | 6 | 7 | 8 | 9 |
| 10 | 11 | 12 | 13 | 14 | 15 | 16 |
| 17 | 18 | 19 | 20 | 21 | 22 | 23 |
| 24 | 25 | 26 | 27 | 28 | 29 | 30 |
| 31 | | | | | | |
Skip Instructors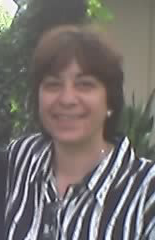 Judy Cannon has been teaching Web Technology and Computer Science since September 2000. She developed most of the courses on this site, and acts as our Moodle administrator and primary Instructor.

Skip Students

Dear Ms. Cannon, thank you for conducting such a wonderful course. You made this course very enjoyable. I have learned so much from all these online courses. Your excellent teaching skills has helped me tremendously through my journey at ACC. I appreciate you being stern and letting me know what I am doing wrong along with giving my ways I can correct my mistakes.Looking forward to learning more.

//]]>